These are the Top Pond Lights for Garden Use
Do not overlook the importance of lighting when you are customizing the pond of your dreams! Even though it is less obvious than other design elements, it can make a huge difference in terms of impact. 
What makes it so great is that it is not only decorative but also functional at the same time. Once night falls, you can still enjoy the sight of your water feature with the help of the right type of lighting!
The location is a big factor when you are in the process of buying pond lights. You need to ensure that the lights are water-proof, especially if you want submerged lighting that delivers an ethereal atmosphere. This will prevent accidents, such as electrifying yourself or grounding the water.
At any rate, here are the best items for your consideration:
Color-changing LEDs
It is easy to bring the water feature to life with the help of these colorful LED lights. You can buy the Smart Control Hub, plug these in, and use the app to manipulate the LED lights anytime, anywhere.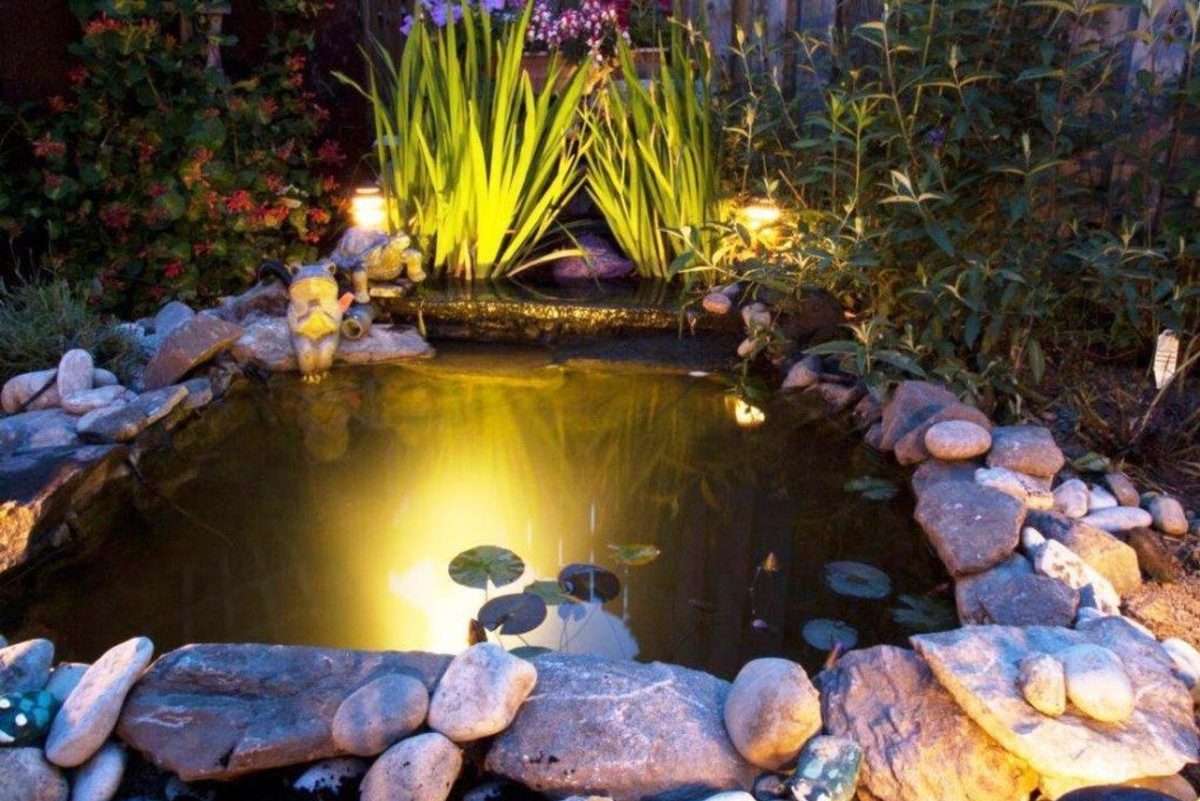 LED Path Lights
Path lights are perfect if you want to simply light the way and subtly draw attention to the water feature in question. This is a subtle way to illuminate the pond. You can make it even more interesting by finding a product with an antique bronze finish and sturdy brass construction for an elegant result. 
There are many products in different styles to suit the effect you desire.
Warm White LEDs
Energy-efficient bulbs are good for various applications. You can get these in fountain light, spotlight versions, and waterfall light. If you want a lot of options, this is the way to go. They add a beautiful glow to the water feature and let you enjoy the area no matter what time of the day it is.
Give a local contractor a call if you need help with the installation of pond lights. Experts can even give you advice that will make your pond look even more stunning than it already is.