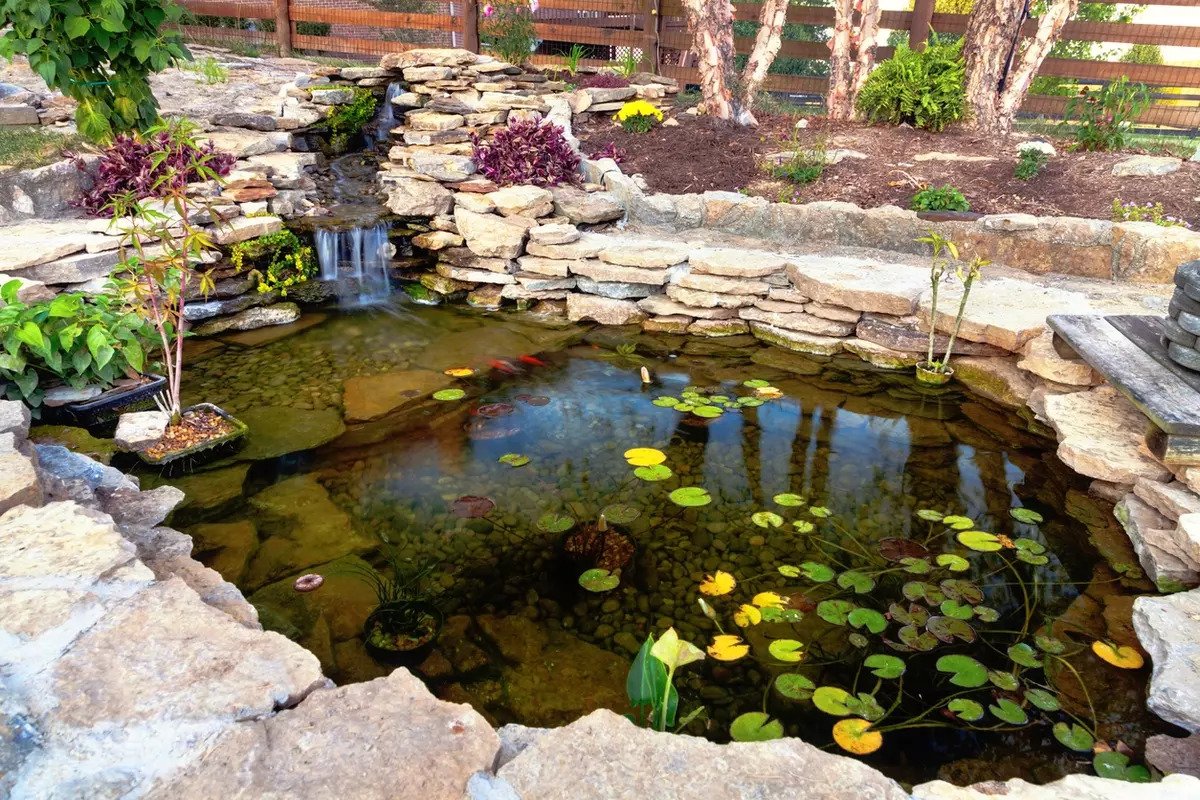 Best Ideas for Your Backyard Pond
There are many ways to build a backyard pond that is unique and compatible with your style. This is part of the fun. After all, it is enjoyable to figure out how to design a pond. You can add spitters to waterfalls to fountains to achieve your ideal look. Keep in mind that the design can still change even once you have installed the pond.
You can still introduce more features later, so do not feel paralyzed by all the possibilities! It is always possible to change track along the way. Here are several interesting pond ideas that you should consider:
Waterfalls
We daresay that this is easily the best feature to add if you are looking for a way to make the pond look even more natural. You can build one of these into the pond during the original construction or as an extension. It will look fantastic and aerate the pond at the same time.
Fountain Spitters
These are great if you want to add some fun to your water feature. The possibilities are endless as there are funny designs to elegant pieces to choose from. Spitters are not only fun, as they also help deliver running water and aerate the pond. They are good for pond health and prevent the breeding of mosquitos.
Water Fountains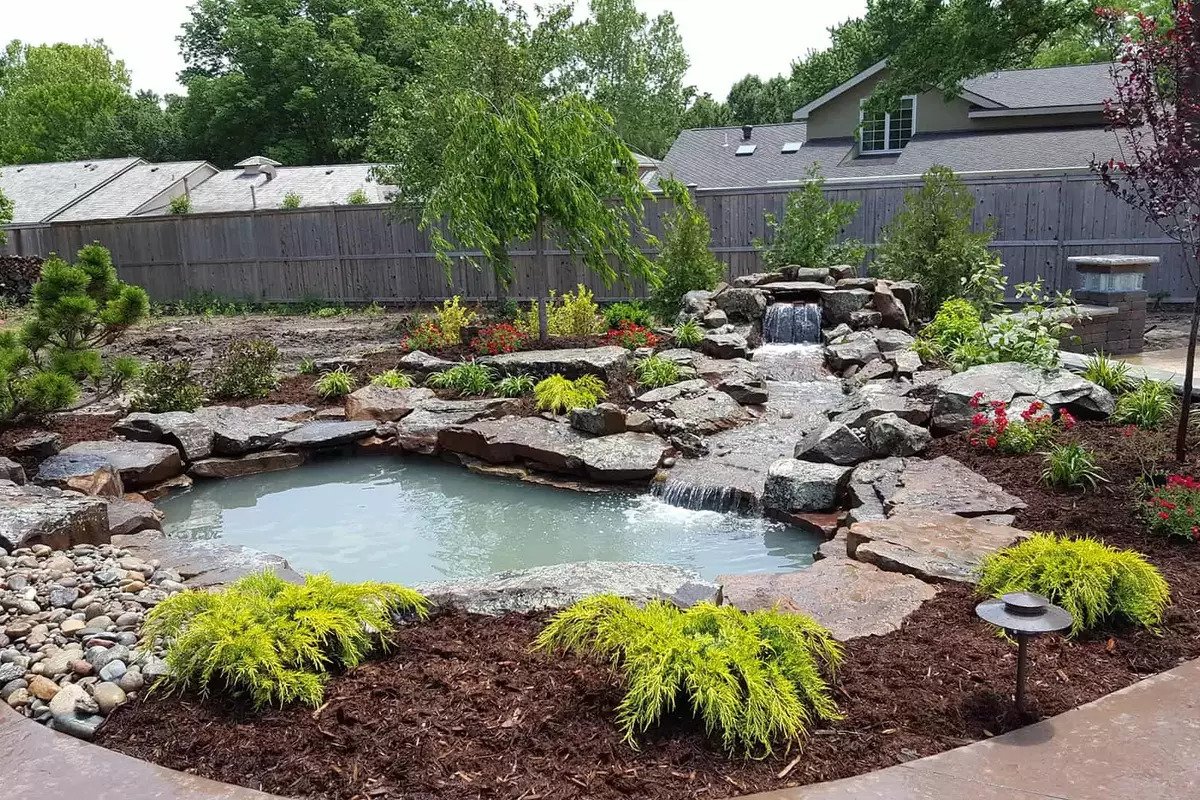 You can also incorporate water fountains into the pond to spice things up. There are water fountains shaped like spheres, urns, and walls! Spillway bowls are also great if you want to achieve a recirculating look for the garden. 
Patio ponds are also excellent if you want to create a layered, pond-within-a-pond vibe. Make sure to buy fountains that are light and do not chip or fade over time.
Lighting
When you have good lighting, it can elevate your pond. This is ideal if you want to enjoy the pond regardless of the time of day. Feel free to choose between warm lights or multicolored lighting. 
Add lights around the pond to brighten up the area or light up the feature that you want people to pay attention to. If you want something versatile, smart bulbs are great since they will let you change the color to your heart's desire.
Plants
Let us not forget just how much plants can impact the final look of the pond. Consider what effect you are going for: rainforest, native, oasis, and more. It is also possible to combine these styles for something more unique and dynamic. 
Plants add greenery, protect animal visitors, and mitigate soil erosion. Even though you can add them inside the pond, you may also place them on the perimeter or do a mix of both.