Pond Kits come equipped with all that you need to turn an outdoor living space into a gorgeous ecosystem pond. It is ideal to use a low-maintenance pond that relies on the environment instead of chemical substances in terms of balancing the ecosystem.
There are many pond kids that are suitable for the addition of fish, gravel, rocks, and plants. You can choose from those available on the market from small ones ideal for tight spaces to large kits for wide spaces. It is good to find a pond that suits your garden and provides shelter to wildlife at the same time.
Choosing a Pond Kit
A pond kit is convenient since it already comes with everything that you need to build a pond right in your own backyard. It reduces the need for guesswork. All you need to do is set it up! Not everyone has the time to research components and look for the right parts all by themselves. If you want something that is beginner-friendly, a pond kit makes a lot of sense.
Ecosystem pond kits should be made with high-quality materials, Firestone EDPM liner, and non-woven geotextile underlayment. You should be able to find options that range from 1.2 m x 1.8 m to 6.4 m x 7.9 m.
Features of Ecosystem Pond Kits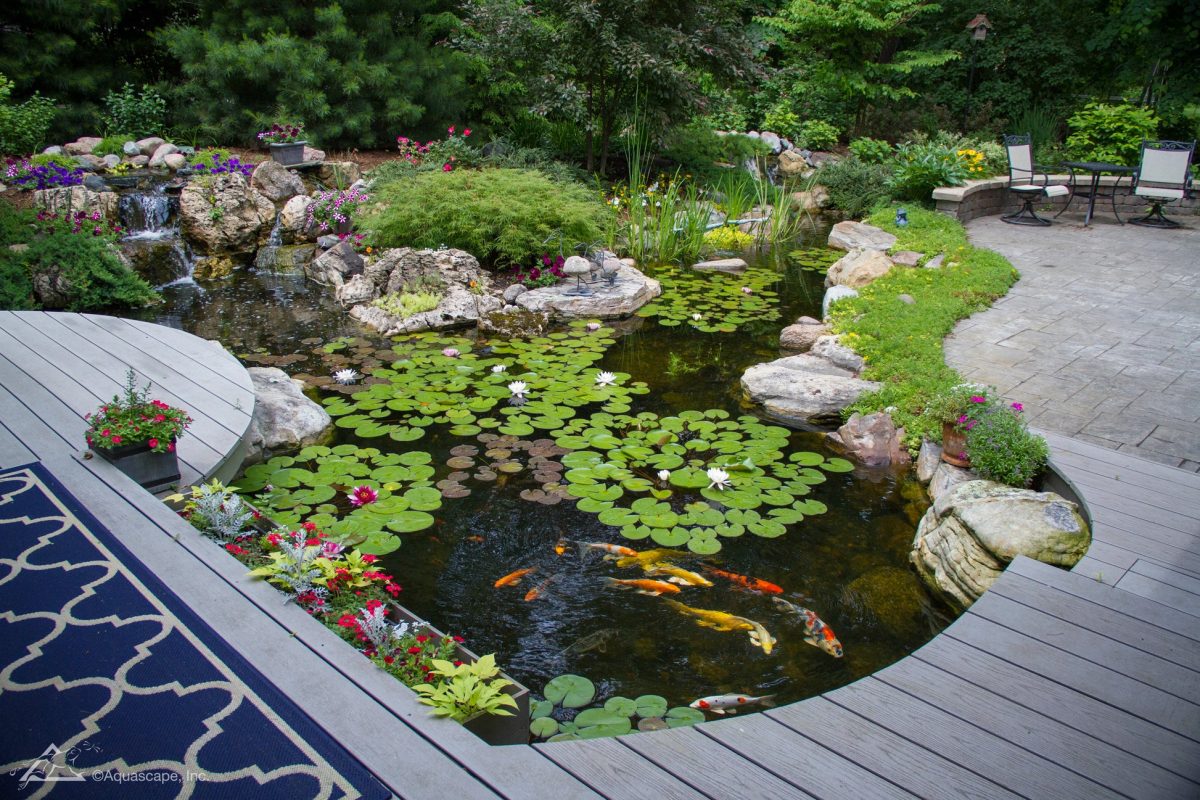 Signature Series BioFalls Filter

Signature Series Pond Skimmer

Liner and Underlayment

Pond Pump
Available on the Market
We have personally looked through some of the best pond kits on the market. Below, you will find products in different sizes. You will surely find something to fit in your space. Here are several pond kits that you should take a look at:
Small Pond Kit (2.4 m x 3.3 m)

Medium Pond Kit (3.3 m x 4.8 m)

Medium Deluxe Pond Kit (3.3 m x 4.8 m)

Large Pond Kit (6.4 m x 7.9 m)

Large Deluxe Pond Kit (6.4 m x 7.9 m)

DIY Backyard Pond Kit (1.2 m x 1.8 m)

DIY Backyard Pond Kit (1.8 m x 2.4 m)

DIY Backyard Pond Kit (2.4 m x 3.3 m)