If you want water features at home, the easiest way to go about it is a patio pond. In fact, creating one can only take a matter of minutes! 
Of course, it ultimately depends on what you want to add to the water bowl. Many people choose to add aquatic plants, underwater lighting, and small fish with interesting colors. A bamboo fountain will also offer the experience of listening to the pleasant sound of running water.
Even though it is smaller than other alternatives, it can still be a space for self-expression. The decision is all yours when it comes to what it will look like and what you will add to it. You can choose from different bowl sizes and accessories, depending on your desired result, the size of your patio, and your budget. It can be as extravagant or as simple as you want it to be!
How It Works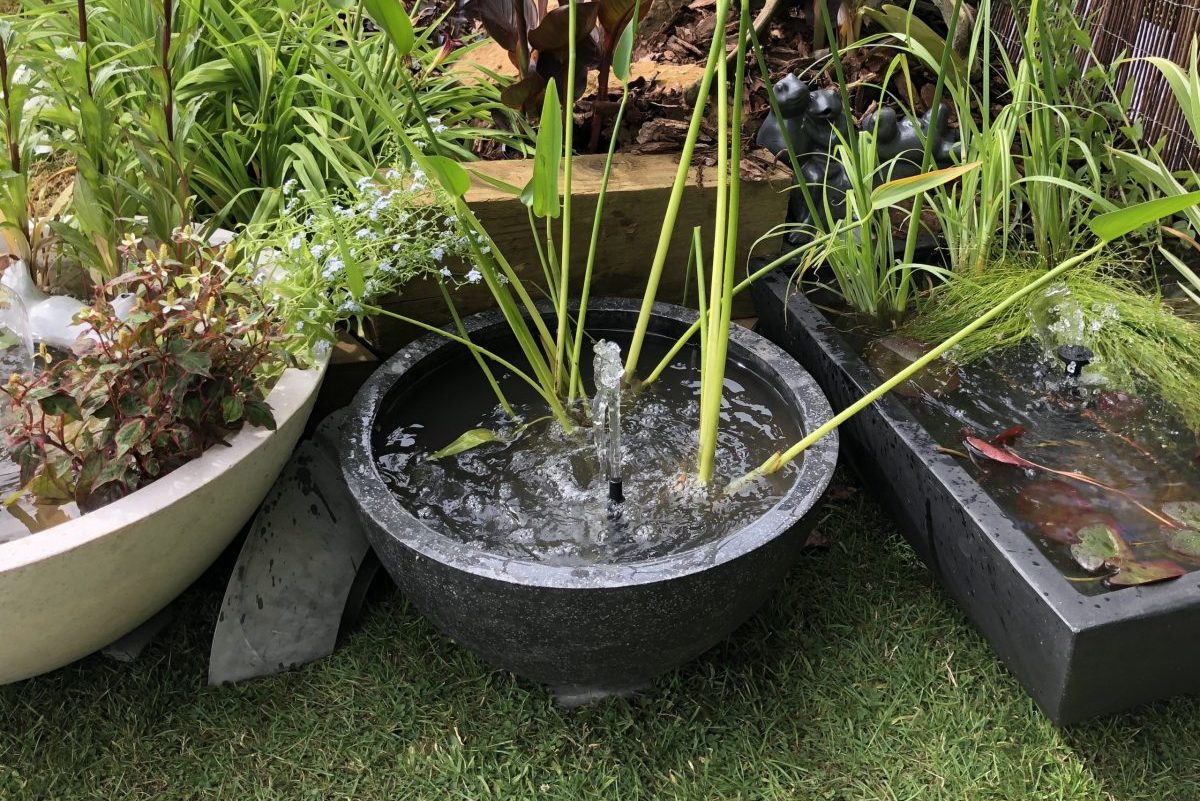 First of all, you'll need a big container that can hold water without rusting or deteriorating. We highly recommend adding a pump or a fountain to keep the water running. This way, you can prevent it from being the breeding ground of mosquitos, insects, and other disease-bearing creatures.
There are many ways to decorate a patio pond. You only need to look for plants and decorations that match your preferred style and aesthetic. It should also go well with the rest of the furniture pieces in the area to ensure cohesion within that space. 
You should also consider how much time you have to care for it. Make sure to check how much upkeep plants need before you add them to your patio pond. Be realistic about the process to avoid surprises in the future.
The location is an important factor as well. It might be better to place it in a covered area to prevent messes and accidents that may happen due to overflowing. A lot of people place them on top of soil and gravel for this reason too. You might also want to place it away from pets and children to prevent untoward incidents.